Gikomba market burns down again!
Gikomba market burns down again!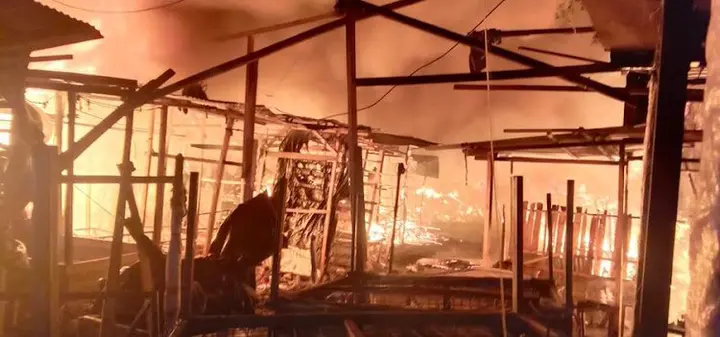 A mystery dawn fire has once again swept through a section of Gikomba market destroying goods of unknown value on Monday morning.
Barely 48 hours earlier, the traders received a blow after the Nairobi Metropolitan Services was granted permission by the court to evict a section of the Mitumba sellers to pave way for the expansion of Pumwani Majengo Health centre.
The section of the market that has been burnt was the Mitumba section where most traders usually keep their commodities 'bale' in the market.
Traders who arrived at the market were late as there was too little left to save with only burnt iron sheets left behind.
The Nairobi Fire Brigade arrived at the scene but the fire had spread due to the wooden stands used by the traders as shelters and stands to support their commodities.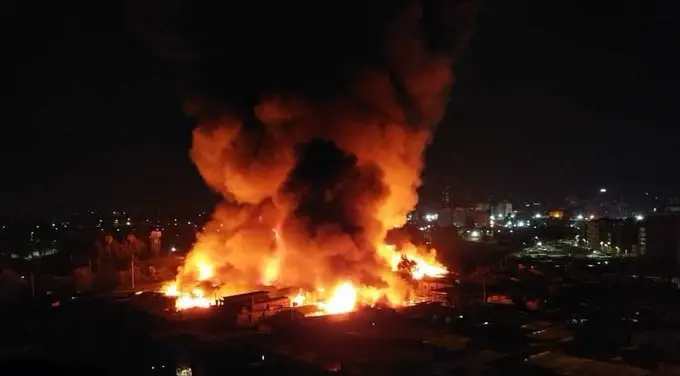 Gikomba Market, East Africa's largest open-air market, has experienced unpredictable fires annually.
For decades, the market has been a source of income for many including food vendors, second-hand clothes traders, carpenters, business people and many more.
However, for many years they have constantly been in tears, encountered losses as fire mocked their success by razing down the market.
The latest fire this year was experienced on October 19, barely two months after another fire in August that prompted the traders to sue the county government over frequent fires.
Also in February this year, a fire broke out and the  "mitumba "section was still affected.
Seeking to address the problem, Nairobi County Government and the National Government opted to built a new five-storey Gikomba market at a cost of Sh3 billion.
The first phase has since been completed and already occupied by traders while phase two is ongoing.