Uhuru finally speaks after CS Mutahi threatens unvaccinated citizens
Uhuru finally speaks after CS Mutahi threatens unvaccinated citizens
Few days ago, the ministry of health through Mutahi Kagwe declared campaign to vaccinate Kenyans who have not yet received their first doses. According to Kagwe, we are targeting to improve from the initial 8.8% to 60% just like the few countries whose citizens have been adhering to the rules and regulations.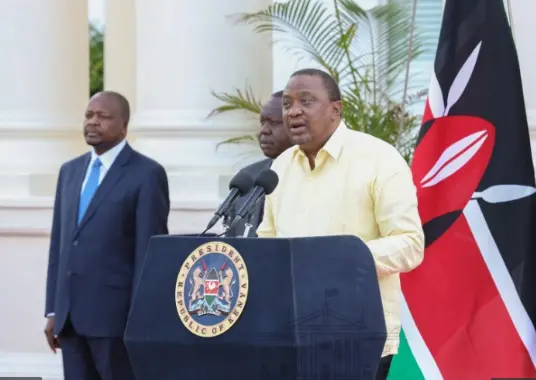 He said that people should hurry up because soon they will be denied services in public offices like Huduma center, transport sector, immigration, learning institution among others. Today, president Uhuru Kenyatta has decided to address the issue and according to him, it will not be business as usual.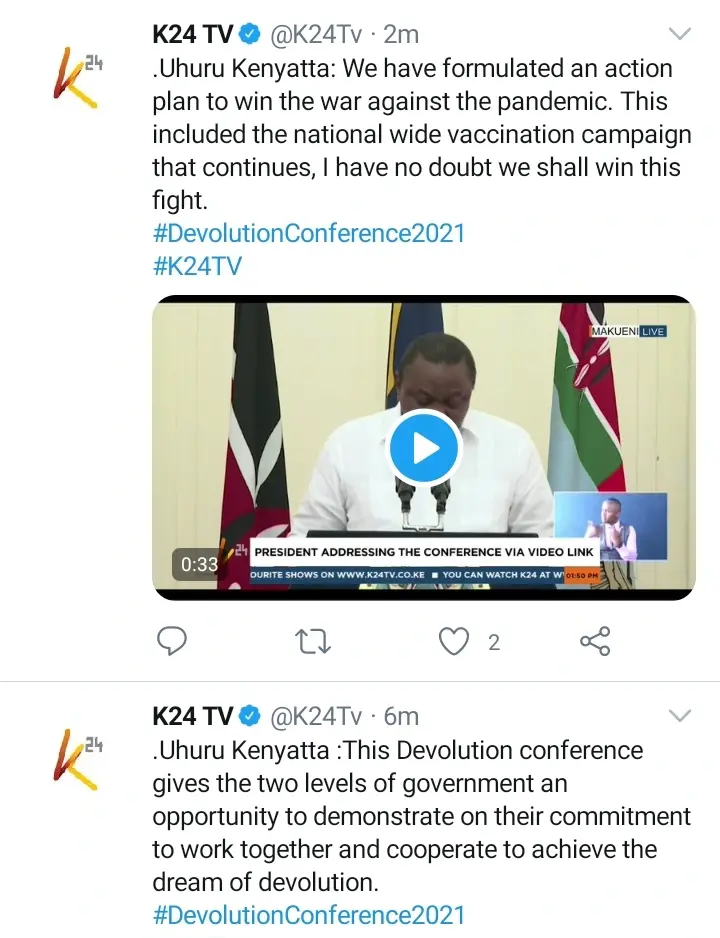 Uhuru said that they have come up with means of winning this campaign and he really has hope that we will be able to bring this pandemic period to an end. As reported by K24, he said that for now, they are still working on the nationwide vaccination and then other options will chip in as we continue to vaccinate our people.