More items and dead bodies retrieved after the bus accident in Kitui
More items and dead bodies retrieved after the bus accident in Kitui
Last evening, the county government of Kitui led by governor Charity Kaluki Ngilu who was present at the site of accident deployed heavy machineries to come and pull the school bus which drowned with catholic choir members of St. Cecelia church.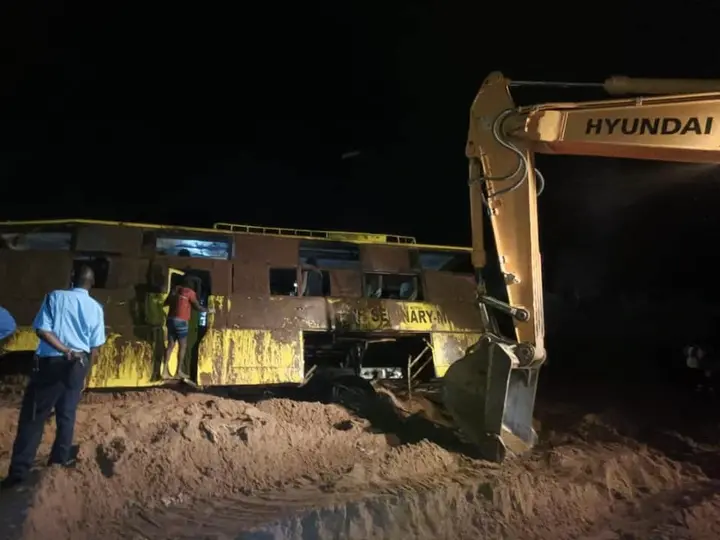 It first started with a helicopter which came to rescue people but when things got hard, they actually called for services of a bull dozer and and lifts. The bus which had gone deep down into the water was retrieved with some of the members being found dead inside the vehicle.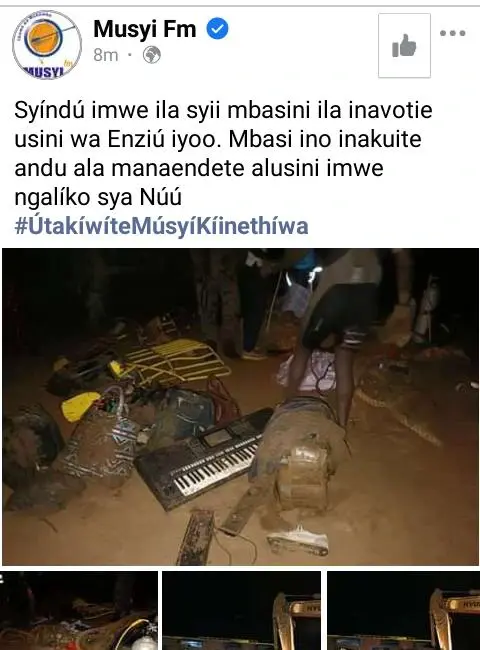 According to reports from 'Musyi FM' the driver tried all he could to salvage the members but the water tides overpowered him considering that they were heavily loaded and it became so hard to control the vehicle. Among the items that were recovered from the photos that were captured at the scene, we had a generator that was powering machines in the wedding, music instruments like piano, bags, shoes, phones and personal items which belonged to the congregants.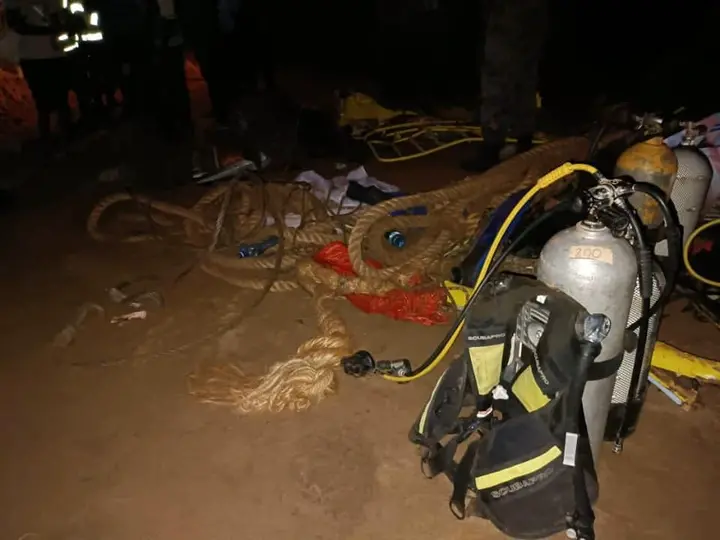 We sincerely ask all drivers countrywide to avoid using risky roads especially during this rainy season. We hope that the family members of congregants who died at at river Enziu get peace once more especially during this tempting period. Rest in peace.