Drama in Nakuru as a woman visits sick husband wearing a RIP shirt
Drama in Nakuru as a woman visits sick husband wearing a RIP shirt
Angry scene was witnessed from a little known Maili Kumi village, Nakuru county after a woman only identified as Gladys Wanjiru was turned away by Bahati level four hospital's management after visiting his ailing husband because of wearing a T-shirt Written "Rest in peace"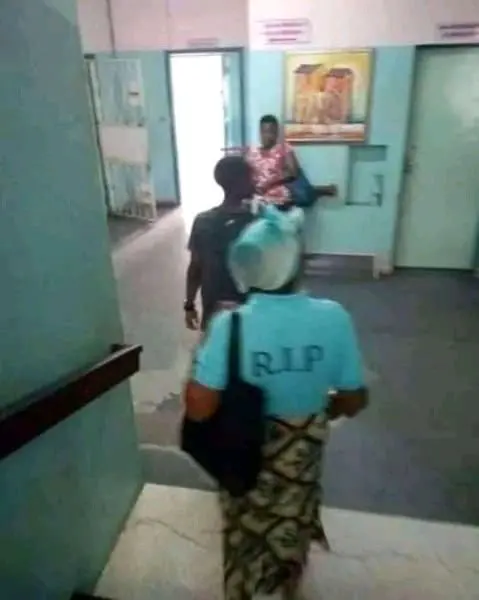 According to james Nyoro, an area resident, the accused, a general worker in a Scott's flower farm is a drunkard and spend most of the time moving from one alcohol bar to another taking illegal brew.
Defending her decision, the outspoken Wanjiru revealed she loves her sweetheart so much and is wishing him quick recovery.
Confirming the incident, the medical officer incharge of the facility disclosed it is immoral and unethical to have any negative information that makes patients to lose hope.
Is woman wrong wearing such shirt while visiting patient?